Motherhood and the 'Ndrangheta in La terra dei santi
Keywords:
'ndrangheta, women, motherhood, cinema, mafia
Abstract
Motherhood is central to the existence and continuity of the mafia due to a woman's ability to procreate and raise her offspring according to the organization's code of conduct. In the case of the 'ndrangheta, a type of Italian mafia whose structure is based on familial ties, motherhood contributes to its particular cohesive and resilient configuration. In cinematic portrayals of the mafias, scenes of mothers crying over the bodies of their dead sons are common. In Fernando Muraca's La terra dei santi (2015), such a scene acts as a potent reminder of the coexistence of love and death in the day-to-day life of a "mafia woman," and more so if she is a mother. This film centers on the theme of motherhood and departs from the ancillary narrative functions female characters traditionally play in movies set in mafia contexts. La terra dei santi joins other films in their increasing attention to women with regard to Italian organized crime. Among recent movies about the 'ndrangheta with female protagonists are Lea (2015) by Marco Tullio Giordana, A Chiara (2021) by Jonas Carpignano, and Una femmina (2022) by Francesco Costabile. Other films, such as Francesco Munzi's Anime nere (2014), Giacomo Campiotti's Liberi di scegliere (2019), and Enzo Monteleone's Duisburg – linea di sangue (2019) draw attention to family ties and women's key roles in the criminal organization. The TV series Bang Bang Baby (2022), directed by Michele Alhaique, Giuseppe Bonito, and Margherita Ferri, also features women as central figures in the 'ndrangheta underworld. The growing number of these female portrayals suggests an expanding interest in women and organized crime. News headlines and books on women involved in mafia activities or turning into State's witnesses are becoming increasingly common. The media's attention on this topic also seems to coincide with a greater consideration gender has received in mafia studies. Focusing on narrative strategies, aesthetic choices and the construction of characters in La terra dei santi, this article analyzes the theme of motherhood – seen as an institution engulfing female subjectivity in the context of the mafia – and its conflicting interaction, central to Muraca's film, with mothering – the process of caring for and protecting children like a mother.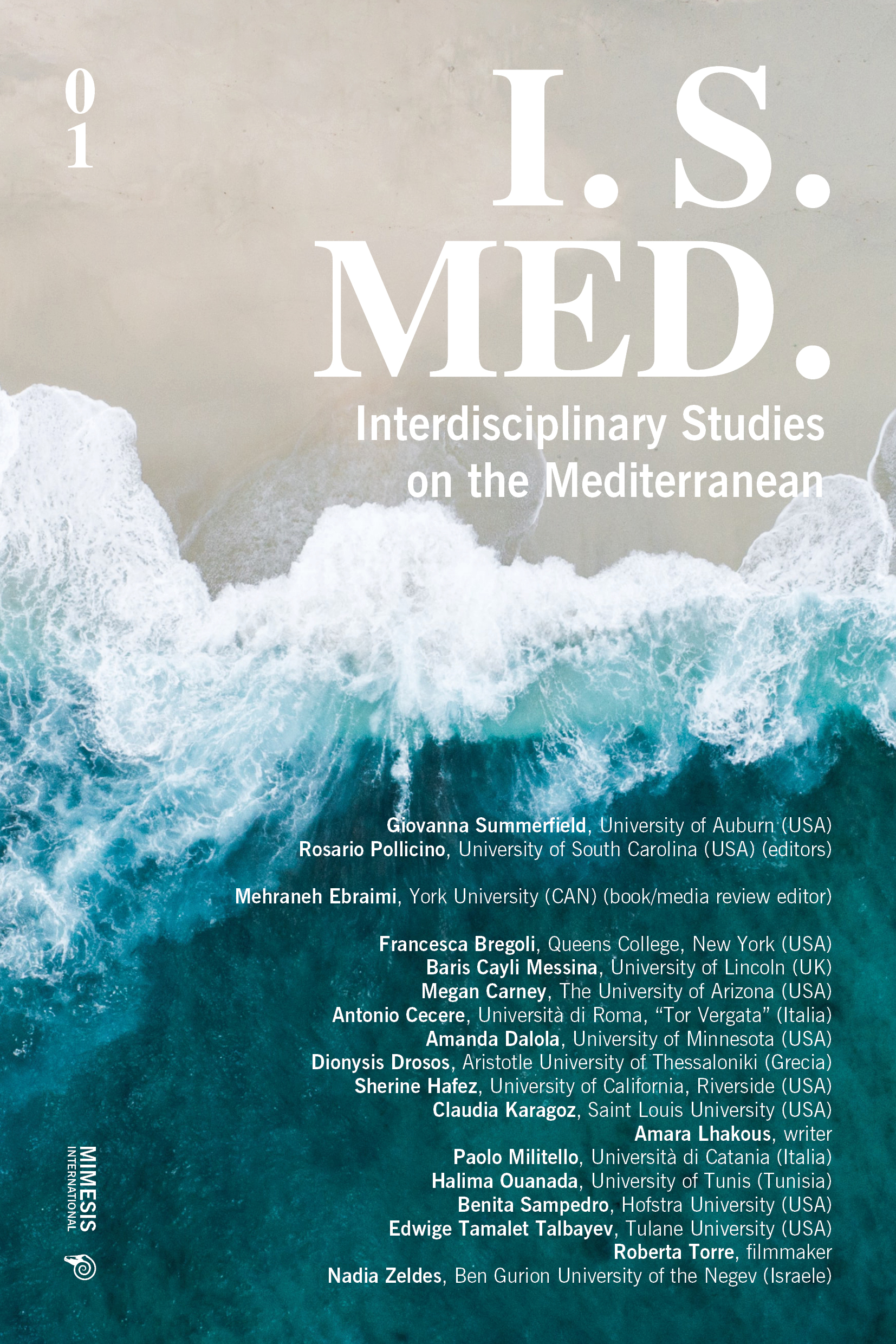 How to Cite
Vegna, V. (2023). Motherhood and the 'Ndrangheta in La terra dei santi. I.S. MED. - Interdisciplinary Studies on the Mediterranean, 1. Retrieved from https://mimesisjournals.com/ojs/index.php/ismed/article/view/2394