A Postmodern 'New' Wave?
Sicily, Women, and the Gendering of Seascape in Contemporary Italian Cinema
Keywords:
Contemporary Italian Cinema, Mediterranean Studies, Piero Messina, Paolo Sorrentino, Sicily
Abstract
Recent scholarship on the marginalization of women across the Mediterranean has reframed the issue of gender inequality on labour, culture, and religion. This paper examines how recent cinematic representations of women across Italian films set in Sicily reproduce regressive gender politics on a symbolic level. To this end, my discussion focuses on two contemporary texts: È stata la mano di Dio / The Hand of God (Paolo Sorrentino, 2021) and L'attesa / The Wait (Piero Messina, 2015). My comparison highlights how both films rearticulate a set of aesthetic strategies previously adopted by Modernist Italian directors to frame the island's female inhabitants through the prism of religious iconography. Hence, I interrogate the meaning of mobilizing these formal operations in a postmodern register to argue that È stata la mano di Dio and L'attesa's aestheticizing framing of womanhood in a Mediterranean space is emblematic of a broader tendency in contemporary Italian cinema. This trend manifests itself in the two films' construction of gender through the conversion of mythical archetypes and Catholic iconography into a series of floating signifiers. Accordingly, my analysis probes the inherent limitations of the postmodern attempt to portray the experience of women through a Christian and Classical male-oriented iconographic tradition vis-à-vis the work of contemporary women filmmakers offering alternative representations of their own experience on the shores of the Mediterranean.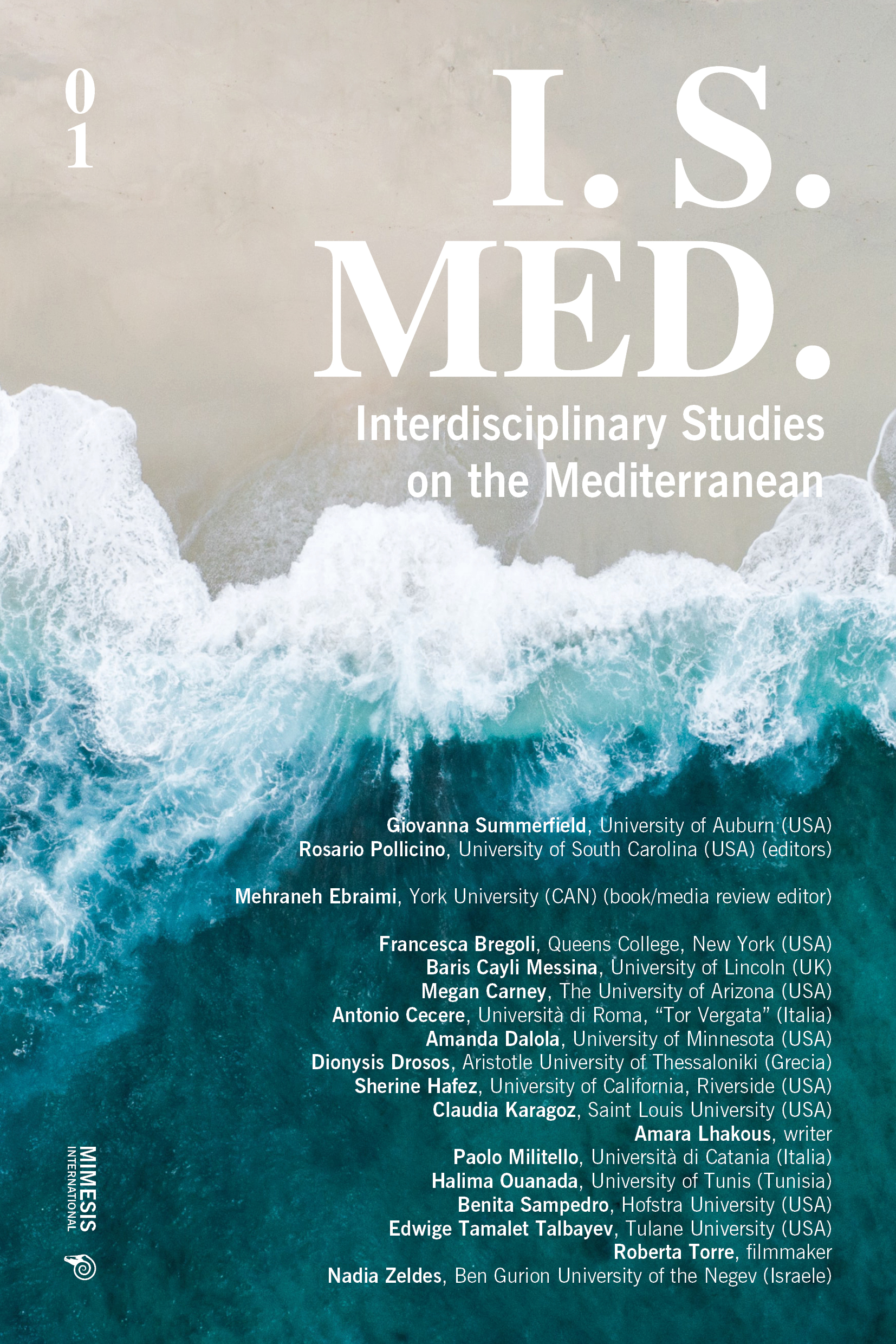 How to Cite
D'Amico, A. (2023). A Postmodern 'New' Wave?. I.S. MED. - Interdisciplinary Studies on the Mediterranean, 1. Retrieved from https://mimesisjournals.com/ojs/index.php/ismed/article/view/2392