Lebanon and Egypt: The Construction of a Vital Space in Women's Francophone Writing
Keywords:
Mashriq, Lebanon, Egypt, gender literature, French-speaking literature
Abstract
This contribution outlines the developments of the French-speaking literary production of the Mashriq, from its debut in the last decades of the nineteenth century up to the 1980s, from a gender perspective. Specifically, approaching the female literary universe of Lebanon and Egypt entails referring to cultural contexts in which women have historically suffered forms of exclusion and marginalisation, if not outright oppression, and in which solidly patriarchal and hierarchical family structures have often found in the religious faith a justification facilitating the perpetration and diffusion of such discrimination. In this context, literary writing has played a fundamental role as women are able to express their own points of view. Exploring a variety of narrative genres, they present, at the level of content, the multifaceted nature of their ordeals: war, destruction, social conflicts, the horror of violence, the loss of freedom. The outcome is a female writing characterised by a strong social commitment, one which promotes intellectual survival, serving as a complaint, a protest, a tool for awakening the conscience of their fellow countrymen about their own destinies and for making their voices heard by those outside their countries, regions and cultures as well.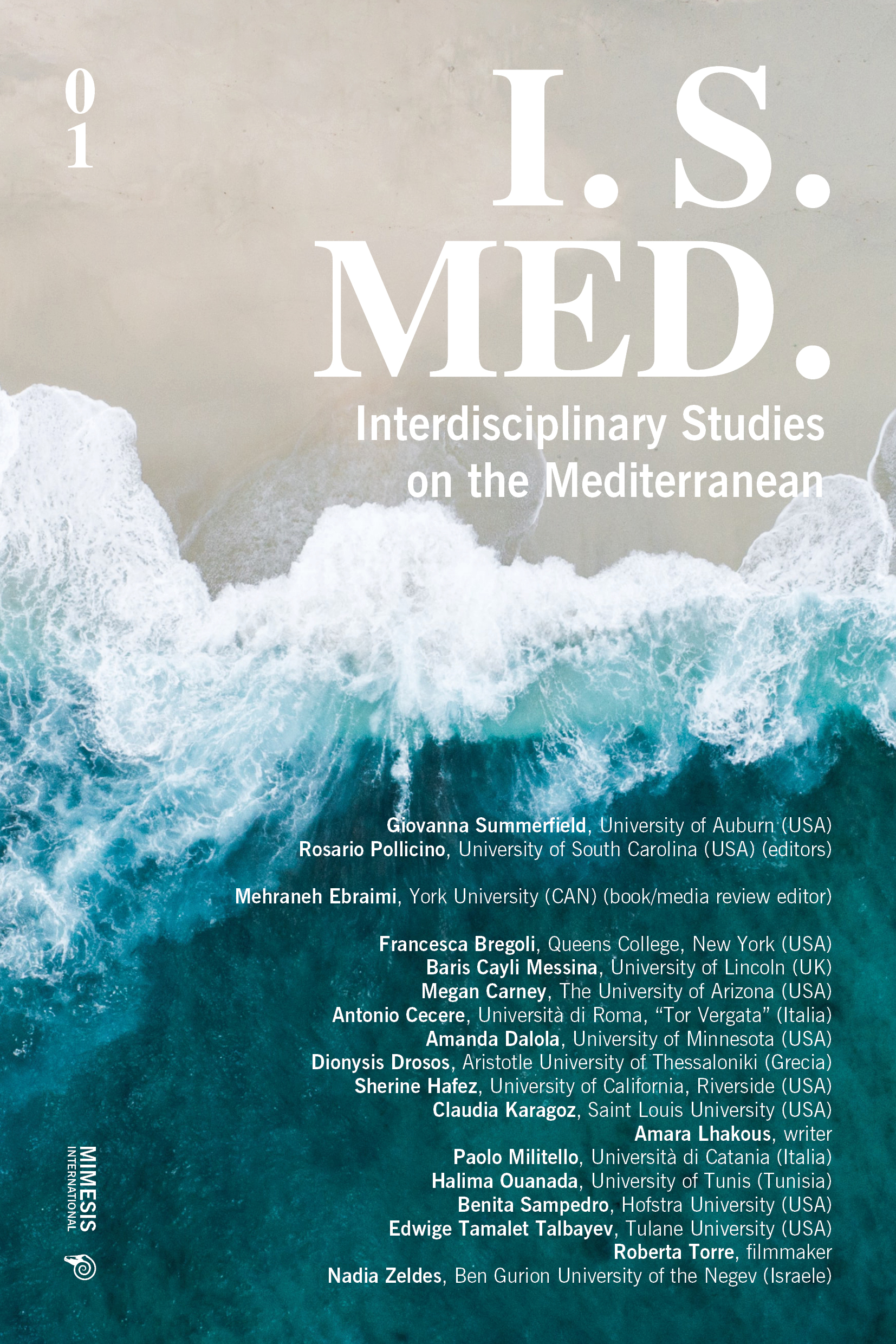 How to Cite
Restuccia, L. (2023). Lebanon and Egypt: The Construction of a Vital Space in Women's Francophone Writing. I.S. MED. - Interdisciplinary Studies on the Mediterranean, 1. Retrieved from https://mimesisjournals.com/ojs/index.php/ismed/article/view/2389